Kim's bachelorette party was held last weekend at the chic
ZaSpa
at Hotel ZaZa. No strippers, no overconsumption of alcohol, and no embarrassing gifts. Just an afternoon of pampering, relaxing, and a little inappropriate game of bachelorette pictionary- the answers shouted out were much more imaginative than the actual answers! Since the massages and spa steam destroyed our pristine hair and makeup, I'll be nice and won't post all of the pictures.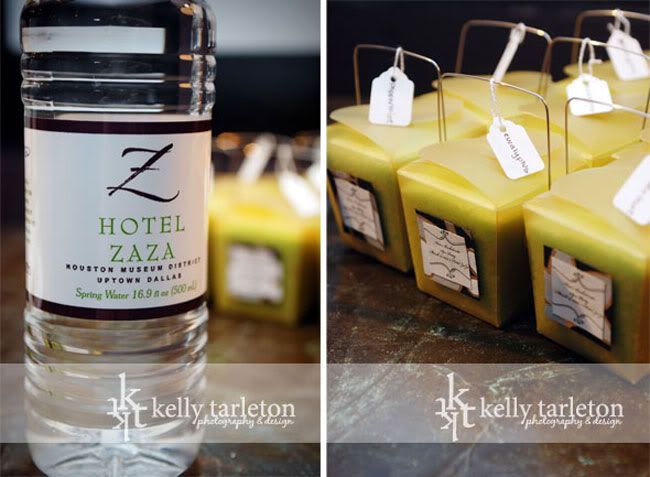 Party favors - homemade bath salts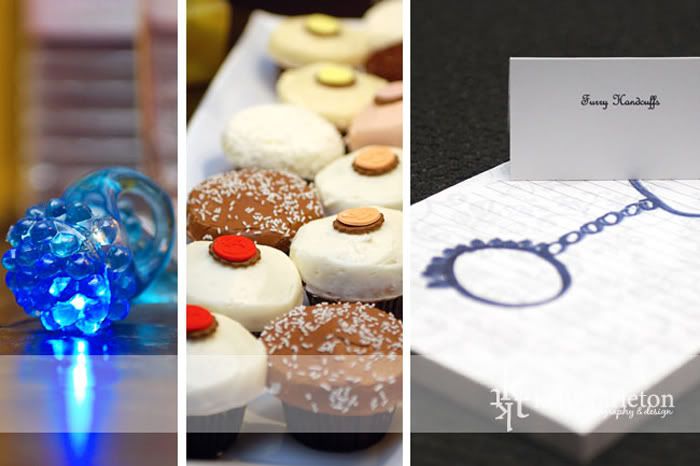 Our blinking jelly rings, decadent cupcakes from
Crave
, and "Furry Handcuff" pictionary drawing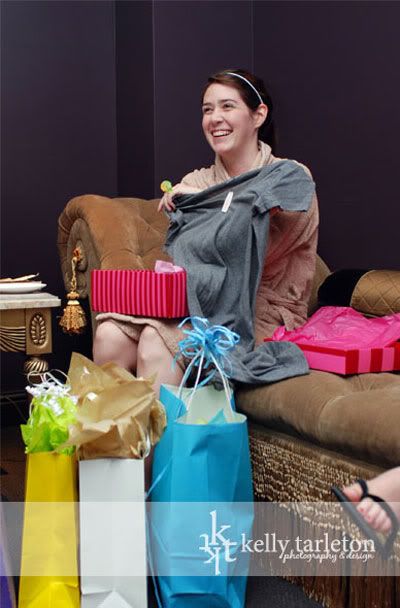 Opening the gifts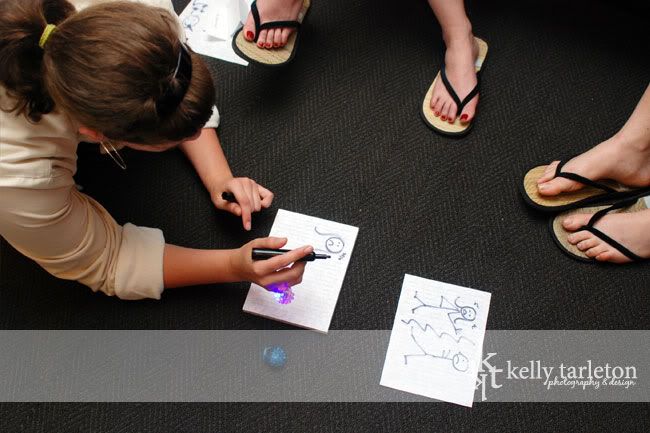 Drawing "Not tonight, honey, I have a headache"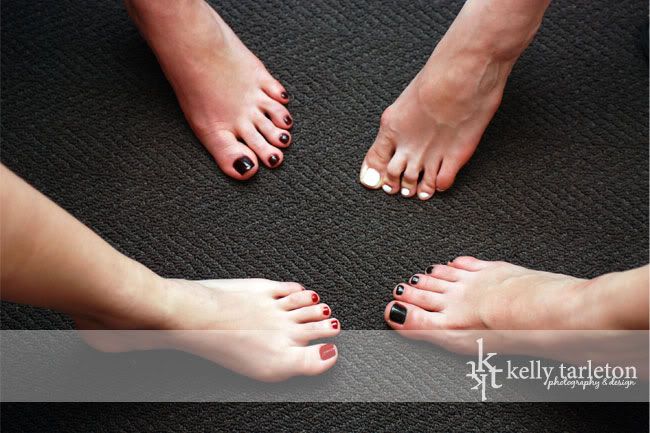 All of the pretty pedicures!